Top Ten Tips for your Family Ski Holiday
Meribel is a fantastic resort for your family ski holiday. In 2013 Meribel was granted the Famille Plus status. This guarantees that families will have an even more enjoyable ski holiday. They commit to the following:
A personal welcome for families
Activities for all ages
Appropriate pricing structures for toddlers and grown ups
Activities for kids and adults that can be done together or separately
Medical help nearby for minor cuts and scrapes
Pampering for every child from childcare professionals.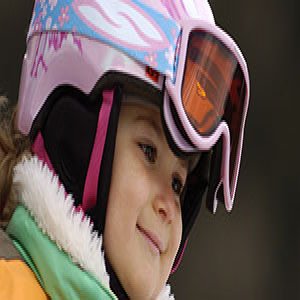 There is plenty for your children to get involved in during their stay in Meribel. In our catered chalets cots and high chairs can be provided early teas can usually be organised for children. Take over a chalet just for your group and enjoy yourselves, or head to one of the chalethotel's that are close to the slopes with childcare either in-house or close by.
Check out our childcare in Meribel page for full childcare details.
Top Tips for your Family Ski Holiday
Bring sandwiches, cereal bars and snacks for the trip to keep hungry tummies at bay. Avoid too many Haribo and chocolate though! Water flasks or screw top bottles are best for drinks on the go instead of juice boxes.
Get children to take their own little rucksack for the trip. Let them pack it with the toys, books and games they want to take for the trip. (Nothing too tiny though in case it gets stuck down the back of a seat!)
Getting a few lessons in the UK before you go really pays off for new skiers and boarders. This is perfect to get children used to putting skis on and off and makes the whole experience not so alien.
Thermals and a Buff are a must to keep them cosy when on the slopes. Layers are best not only for skiing but for travelling out to the resort too. Spare gloves are a good idea. Indoor shoes are handy to keep socks dry when in the chalet. Goggles are more effective than sun glasses.
Remember to book a high chair and cot if staying in a chalet or chalet hotel.
Buying the bare essentials saves time trying to find the pharmacy when you really need it. Pack Calpol, antihistamine, travel sickness pills, plasters, arnica and of course high SPF sun cream. Wet wipes are great even for cleaning stickiness off older children not just babies! Get the sun cream tube with the lip balm on the end and put it in their ski jacket pocket so they can apply it on the go.
Pocket snacks are good for when they are at ski school. They always have a snack break and it's nice for them to have something tasty they like.
Pre book ski hire, lessons and lift passes as a bundle to save money. Helmets are essential and can be hired along with skis.
Family friendly catered chalets and chalet hotels are a good option as they are kitted out with everything you need. There might be other children there for your little ones to make friends with too. They also have nursery and kids clubs where staff pick up from ski school, give children lunch then play in the afternoon.
Remember to enjoy your family ski holiday as they grow up so fast!
Family Ski Chalets
Your search returned 10 results