Meribel Ski Resort
Meribel Facts
Resort altitude: 1400-1750m
Highest point: 3230m
Season: Dec-Apr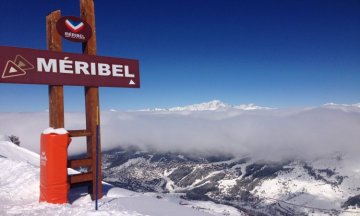 Ski area: Three Valleys (lift passes also available just for Méribel and Méribel-Mottaret, with the option to buy a one-day Three Valleys extension)
Pistes: 600km (Three Valleys)
Pistes available Beginner: 15%, Intermediate: 70%, Expert: 15%
Best for: All levels of skier wil be happy here, but intermediates probably take the biggest slice of the pie.
Transfer times: Geneva approximately 2.5-3.5 hours, Grenoble approximately 2.5-3.5 hours, Chambery approximately 1.5 hours, Lyon approximately 3 hours
Meribel Resort
Meribel lies in the centre of the Trois Vallees, the worlds largest ski area giving access to over 600 km's of varied pistes and unlimited exciting off-piste. Meribel is at the heart of it with an excellent lift system to get you to the best slopes in the area from cruising blues and greens to challenging steep and deep.
The resort was concieved and founded by Peter Lindsay from Britain in 1938 and the resorts popularity is due not only to its very extensive skiing, but also to the attractive chalet-style architecture.
Unlike other purpose-built French resorts, Méribel is more traditional in style. Whilst its satellite villages are less lively, the main village is always bustling, inviting a loyal fan-base back year after year. Buses connect Méribel's different areas.
The different villages of Meribel
There are a number of different villages of Meribel in the Les Allues valley – Meribel, Meribel Les Allues, Meribel Village and Meribel Mottaret (as well as a number of other small hamlets).
Meribel
Meribel is at a height of 1450 metres (and spreads up to a height of 1750 metres), and is the largest and main resort in the valley. It is made up of a number of different areas such as Mussillon, Centre, Morel, Altitude1600, Le Plateau, Belvedere and Altiport.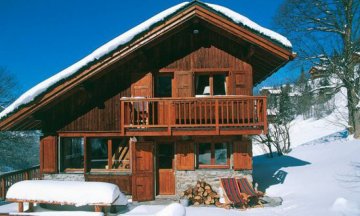 This is the main place people think of when talking about Meribel. The resort spreads up the mountain and the furthest away (Belvedere and Altiport area a couple of kilometres away from the very centre of the resort. The different areas are linked by the resort shuttle bus service and all areas generally offer good access to the slopes/lifts.
If you are planning to go out every night to experience the resorts legendary nightlife it would be better to stay in a more central location. If you are somebody who prefers to stay in your chalet most nights then it doesn't really matter where you stay in the resort.
Meribel Village
Meribel Village, a few kilometres from Meribel and at a height of around 1350 metres was a small old village which has grown in size and popularity over the last 15 years or so and is linked into the ski area by the high speed Golf chairlift.
There are a number of catered chalets in Meribel Village as well as self-catering chalet style apartment residences. It is popular with families and has a supermarket, baker, a couple of restaurants and bars.
Meribel Les Allues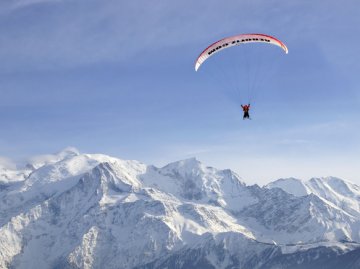 Les Allues is also a few kilometres down the valley from Meribel and is a charming traditional Savoyarde village with a hotel and a collection of privately run catered chalets, and a few self-catering apartments.
The Olympic gondola lift which was built for the 1992 Olympic games runs past Les Allues linking up to Meribel (most accommodation is set a bit away from the lift station). Les Allues has a supermarket, a ski hire shop and several restaurants
Mottaret
A few kilometres up the road from Meribel and at the end of the valley lies Meribel-Mottaret at an altitude of around 1700 metres. It is more modern and quiter than Meirbel but very convenient as most hotels and apartment residences are located on or very close to the pistes.
There is a bus service which links the different resorts of the Meribel Valley.