Meribel Ski FAQ's
Is it possible to ski the 3 valleys in one day?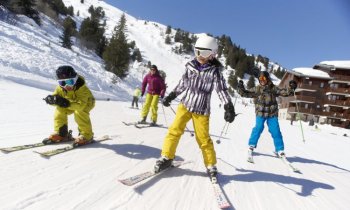 Yes. Take the Saulire lift and ski over into Courchevel. Ski down to Courchevel 1850 for coffee then head back towards Meribel. Head across to Mottaret by keeping left at the top of Saulire. From Mottaret take the Platieres lift then ski down to the Cote Brune. At the top of Cote Brune you can ski into Val Thorens for lunch. If you have time then ski down into Les Menuires and grab the Bruyeres or Roc de Marches lift back over into the Meribel valley. Head back down into Meribel for a well-deserved après ski beer!
Is Meribel good for boarders?
Meribel is a fabulous resort for boarders as there are not too many drag lifts! There are snow parks and designated steep areas for you to play in. The Moon Park has 25 acres made from tables, rails and boxes. There are also areas designed for beginners, intermediates and advanced boarders so that everyone can have some fun. There is also a new Area 43 snowparc by DC. This is located up at the Plattieres area in Mottaret. Meribel colouir will also give those boarders who enjoy steep thrills a challenge. Located at the top of the Saulire lift – will you be big enough and brave enough to take the challenge?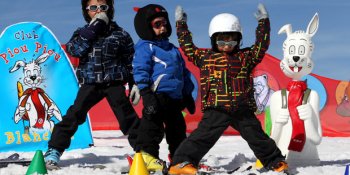 Are there good beginner slopes?
The area around the altiport is good for beginners. Just take the Rhodos lift up and there is a selection of green and blue runs. The Moon Wild area, which is in the forest by the altiport, is also a fun place to learn as there are wild animal sculptures hidden in the trees. The Tougnette lift also takes you up to some lovely long blue runs. There are Zen zones in the Mottaret area where beginners can learn in dedicated family and learning zones.
Is the cross country skiing good?
There are 55 miles of cross-country tracks throughout Meribel, Courchevel and La Tania. There are 33 Km in the Meribel valley. There are tracks at Lake Tueda in Mottaret and at the Altiport forest.
Are there snow parks?
There is the DC area 43 Snowpark in Mottaret.
1200 m long snowpark
10 shapers
24 snow cannons
2 lifts
1 mini skate ramp
3 street lines
220 metres of rails
1 airbag for beginners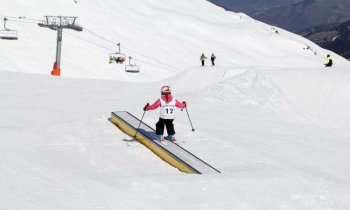 The Moon Park has 25 hectares of fun and is accessed by Tougnette. There are courses for everyone from beginners to advanced.
What is the off piste like?
There is plenty of off piste to be explored from backcountry exploring to steep and scary colouirs. As always check the avalanche status and speak to ski patrol for details. It is best to take a qualified guide to explore the area safely. There are also mountain huts that you can ski to.
Are there ski lockers near the piste?
There are ski lockers to rent under the Saulire lift station at Chaudanne. These are rented from the lift company.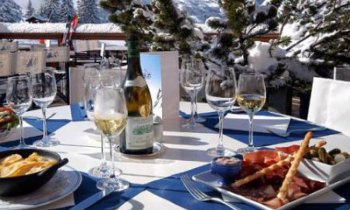 When is the best time to ski Meribel?
December and January are cold months but will have fantastic fresh powder conditions. February is perfect but a bit busier in the middle of the month because of the French and UK school holidays. March is a lovely month as the days are getting longer and it is not bitterly cold. April offers good spring skiing conditions and long late lunches.
What to do if we get stuck in Courchevel or Val Thorens?
You can get a local bus or taxi back to Meribel from Courchevel.
If you get stuck in Val Thorens then the options are an expensive taxi ride back to Meribel or try to find a bed for the night! Basically make sure the check the weather before heading over to Val Thorens and keep an eye on the wind and the clouds whilst you are over there.
When does the ski season start and finish?
The planned opening is the 6th December through to the 24th April.
What times do the lifts open and close?
The lifts all open at 9am. Closing times start from 4:20 and an extra half hour later from February onwards.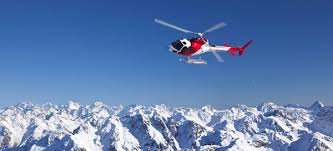 What are the ski safety rules?
The International Ski Federation (FIS) has created 10 ski safety rules that applies to everyone who uses the pistes. They can be found here Insert this link http://www.fis-ski.com/inside-fis/development/bring-children-to-the-snow/rules-for-conduct/
What is the avalanche risk scale?
The European risk scale for avalanches ranges from 0-5. 0 being no risk of avalanche through to 5.
1 - Low risk
2 - Moderate risk
3 – Considerable risk
4 – High risk
5 – Extreme risk.
Flags will be flying at the main lift stations. A plain yellow flag represents an avalanche risk of 1 – 2. A chequered black and yellow flag represents a risk of 3 – 4. An all black flag gives an extreme risk of avalanche at the scale of 5.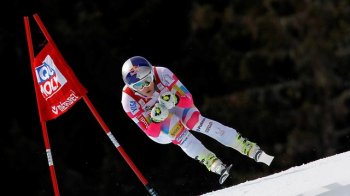 What is the best way to get fit for skiing?
A good cross training routine with cardio and weights is good to get fit for skiing. Do plenty of squats and lunges and strengthen your inner core.
Is it possible to heli ski?
ww.guides-courchevel-meribel.com offer heliskiing in Courmayeur, Valgrisenche and Le Ruitor. They will transfer you by helicopter from Meribel.
Are there marked walking routes?
There is 25Km of signposted winter walking routes throughout Meribel. A 6 day pedestrian pass is 66 Euro or 22 Euro for a day.