Drive to Meribel and the Alps
Driving out to the Alps will be a popular choice this season with many people deciding to saty away from the airports. As we are in a period of transition while we go into brexit, the current rules on driving in Europe will apply until the end of 2020. Please check government advice before travelling.
If you are going to be spending some time driving in the Winter then it is a good idea to fit snow tyres as the tread makes a massive difference. Even when the temperature is low and it is just heavy rain you will feel the difference compared to your normal tyres.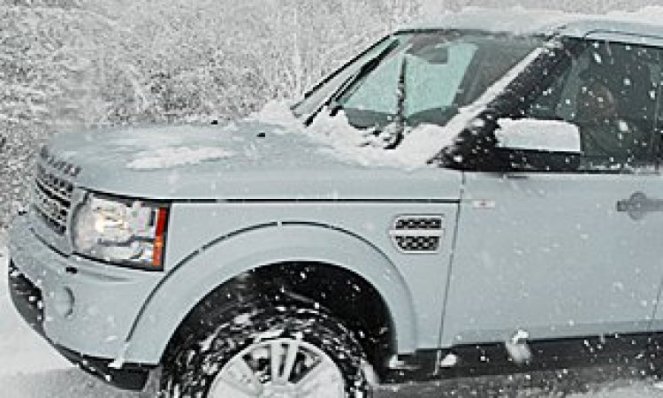 It is a legal requirement in France that all cars carry snow chains, a breathalyzer, high vis vest, GB sticker, head light adjuster and an emergency triangle. Check www.theaa.com for full details. Don't just buy the snow chains and put them in your boot. Keep them accessable and make sure you know how to put them on. It is a nightmare to try and put snow chains on for the first time in a blizzard when it is getting dark so practice before you leave! Another top tip is to stash a pair of old ski gloves in with the snow chains as cold fingers and snow chains are not a great mix. Remember to slow down and keep a good distance from the car in front when it is snowing or icy..
Pack extra screen wash and an ice scraper as it is better to be over prepared than under prepared. When travelling through France we always pack lots of snacks, water and a couple of blankets as you never know when the conditions are going to change and it is horrible to be stuck.
Make sure your AA/RAC membership covers you for European travel.
The Drive
The actual drive from Calais and through France is easy as the roads are wide and well signposted. The motorway takes you through Reims and Dijon to Moutiers then the only small road that you have to take is the windy road from Moutiers up to Meribel. It usually takes about 8/8.5hrs and is a good choice if you live in the South East of England. The motorways are toll roads which are easy to use. They give you a ticket at the start of the toll and when you leave you pay. Payment is by cash or card. Expect to pay about 80 Euros in tolls each direction.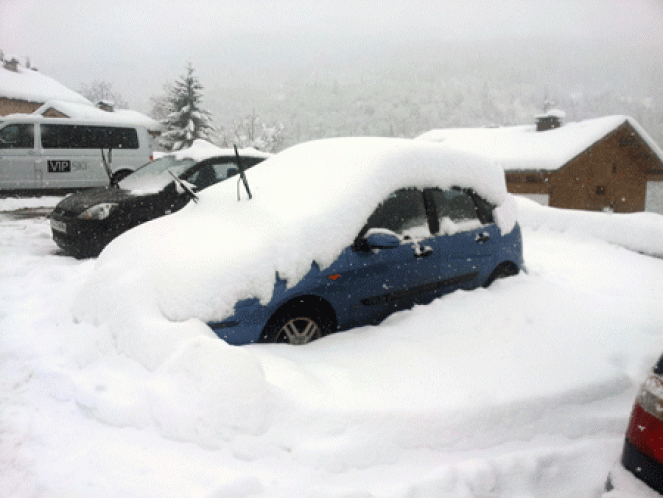 If you drive out most of the chalets have a parking space or parking nearby. There is plenty of public parking available in Meribel where you can leave your car for the week. The public car park has a 7 day pass at 75 Euros where you can leave the car park but keep your parking space over a 7 day period.
Top Tips for Driving to Meribel
Make sure your washer fluid is full and at the right mix for freezing levels.
Check tyre pressures, and oil before setting off
Pack a pair of jump leads
Make sure that you have plenty of snacks and water to go around.
Bring wet wipes for sticky hands and wiping the car spills
Every time you stop for fuel make sure that everyone goes to the loo.
Watch out for mobile speed cameras
Pack a shovel in case you need to dig yourself out
Park facing downhill with your tyres facing the kerb
Leave the car in gear with the handbrake off if lots of snow is forecast
Lots of good tunes for the journey!