Off the Slopes FAQ's
What can we do apart from skiing and boarding?
There is tobogganing, swimming, ice skating, shopping, eating and snowshoeing for starters. (insert link)
Is there a local market?
There is a local market twice a week on the Rue de La Montee.
Where are the super markets?
There are supermarkets throughout the main areas of Meribel. Get your bread from the local bakery and your meat from the butcher.
Is there a bank?
Bank de Savoie in the main square.
Credit Agricole in the centre
Is Meribel good in the Summer?
There is mountain biking, white water rafting and plenty of walks to do in the Summer.
Have a look at our Summer in Meribel page
Can you paraglide in Meribel?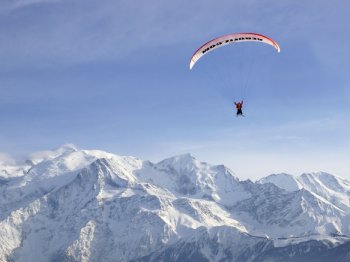 Paragliding is a wonderful way to see the mountains from an eagle's view. Try www.whitetracks.co.uk as they offer paragliding in Meribel from £118. Have a look at the Apres ski in Meribel page for full details.
Where is the police station and local doctors?
The police station is located on the ground floor of the Parc Olympique building at the Chaudanne. The number is 0033 479 005892. The station is open 10am – 12.30 then 2.30pm – 7pm
There is a doctor in Mottaret in the resort centre on the Route de Meribel Mottaret 0033 479 004088
There is a doctor in Meribel 1600 – Dr Vabre 0033 479 086540
There is also a doctor in the Parc Olympique building – Dr Schamasch 0033 479 086041
Is there free parking or covered parking?
There is free parking on the streets. Just watch out for signage detailing any snow clearing that may be planned. There are free outdoor car parks at Les Ravines in Meribel. Meribel Village has open-air parking and in Mottaret there is free open-air parking at Chatelet.
There is covered paid parking at La Chaudanne and the Rond Point area of Meribel. Mottaret also has covered paid parking.
Can we pre book a massage or beauty treatment?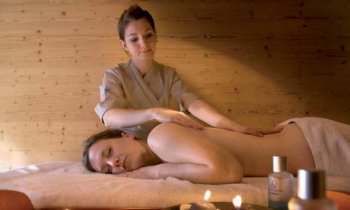 There are a couple of British run companies that will visit you in your accommodation.
www.pamperoffpiste.com offer massage and beauty treatments
www.skiphysique.com offers beauty treatments, sports massage, an osteopath and physiotherapist. They also offer yoga, pilates and personal training.
There are also plenty of hotels in Meribel that offer massage and beauty treatments. Here are a few:
ww.lekaila.com 5 star hotel with spa facilities and massage
www.hotelallodis.com 4 star hotel with massage and beauty treatments by Clarins
www.legrandcoeur.com 4 star hotel with massage and beauty treatments. A massage physiotherapist is also available
www.lhelios.com Face and body treatments in this 4 star hotel
www.hotel-yeti.com Warm volcanic stone massage or traditional Thai massage for mind and body. Yoga sessions, reiki, reflexology, beauty treatments and Zen shiatsu.
When are the UK and French holidays?
The week of the 13th February 2016 is the main UK half term week. The French school holidays are throughout February into the first week of March.
Can we picnic on the mountain?
It is frowned upon to picnic in the mountain restaurants. However, there are designated picnic areas throughout Meribel and the 3 valleys. Please do make sure that if you are not in a picnic area that you are well off the piste so that you do not cause an accident.
Can we drink the tap water?
Yes the tap water in Meribel is absolutely fine to drink. Evian is just down the road! The only time to be cautious is during the snow melt when the systems may not be coping well.
How do I get a job in Meribel?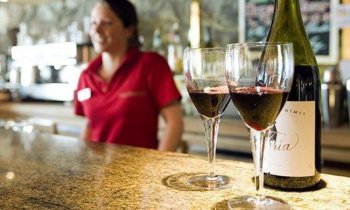 The best way it to apply to the UK tour operators as they will pay to get you out to resort, sort out your accommodation and usually ensure that you are fed and watered. www.natives.co.uk is a great site for jobs and information on how to go about getting one in the Alps. If you are fluent in French and make your own way out then it is best to turn up early at the start of the season and take your CV around the bars, restaurants and hotels.
What is the best way to get the ski forecast?
Listen to the local radio station on 97.9fm
Where do I get good ski insurance?
There are so many insurance companies out there that it is important to pick a good ski insurance. If you rely on your bank insurance make sure that a winter sports policy is included.